Why Choose UB Connex
Highly Visible
The screens are installed in high traffic locations of the condo at eye level, your notice can not be ignored. Some common screen location include elevators, lobbies, parking vestibules, club houses, laundry rooms and mail rooms.
Engaging and Interactive
Touch screen technology that attracts residents to engage and become active readers of your content.
Convenient and Versatile
Schedule notices remotely from the convenience of your computer, update residents on the day-to-day condo life, in real time. Provide Parcel delivery information.
Feasible
Keep your costs at a minimum with advertising subsidy options.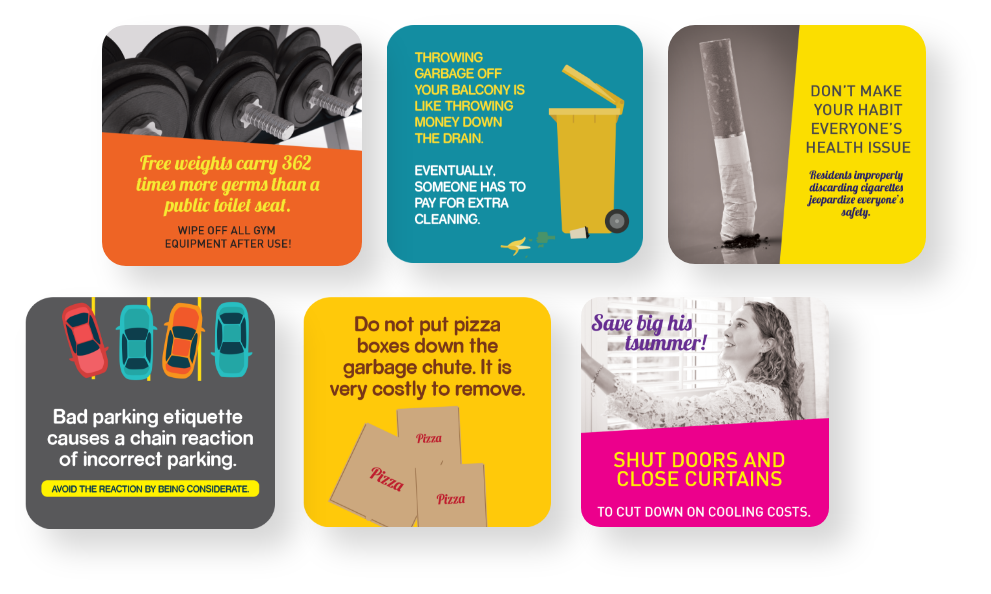 Notice Templates
Save time and utilize our library of over 500 notice templates. Anything from your regular fire drills to by-law educational material. We've got you covered so you can select a template, schedule the run time and go back to work.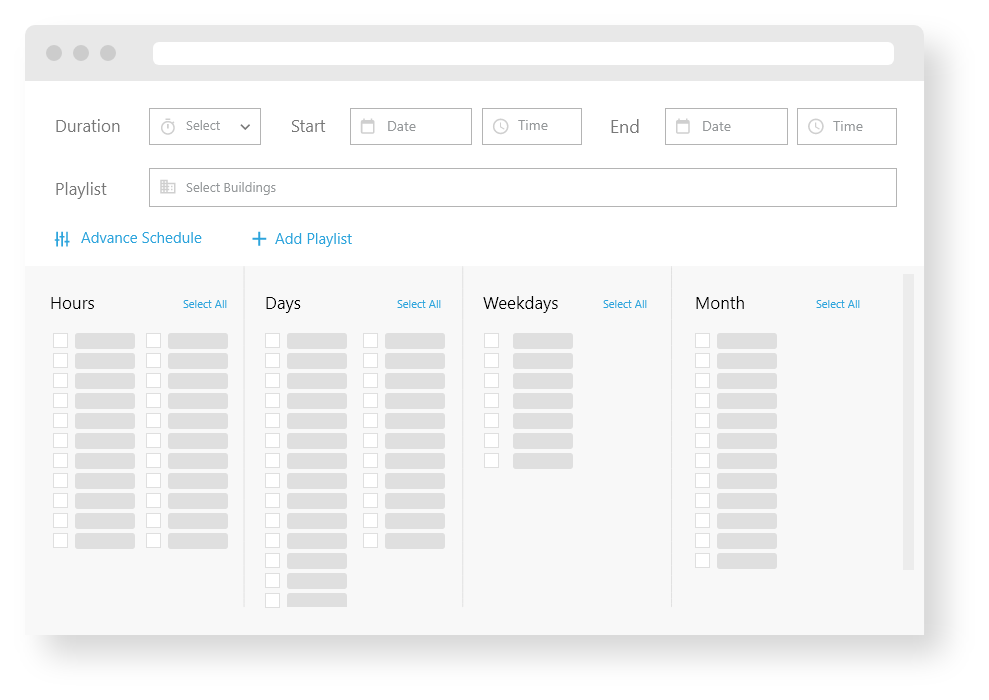 Advanced Scheduling Capabilities
Be smart about your communication, not only you can preschedule your notices to go up on certain days in the future, you can also control the time in which each notice shows up or disappears to keep your communication relevant at all times.
The equipment is sleek, reliable, and effortless to control. With elegant casing, interactive contents, motion sensors, LCD touch display, owners felt updated on all matters of the Corporation. The elegance of the displays in the elevators, mail rooms and at the front near the security desk enhances the areas and provides a better impression of the buildings.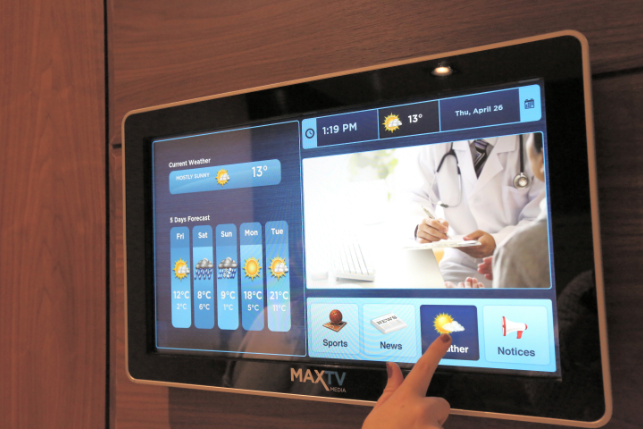 Relevant Content
MaxTV partners with local media providers to supplement your screens with local news, latest sports and real-time weather updates. You control which content your residents see.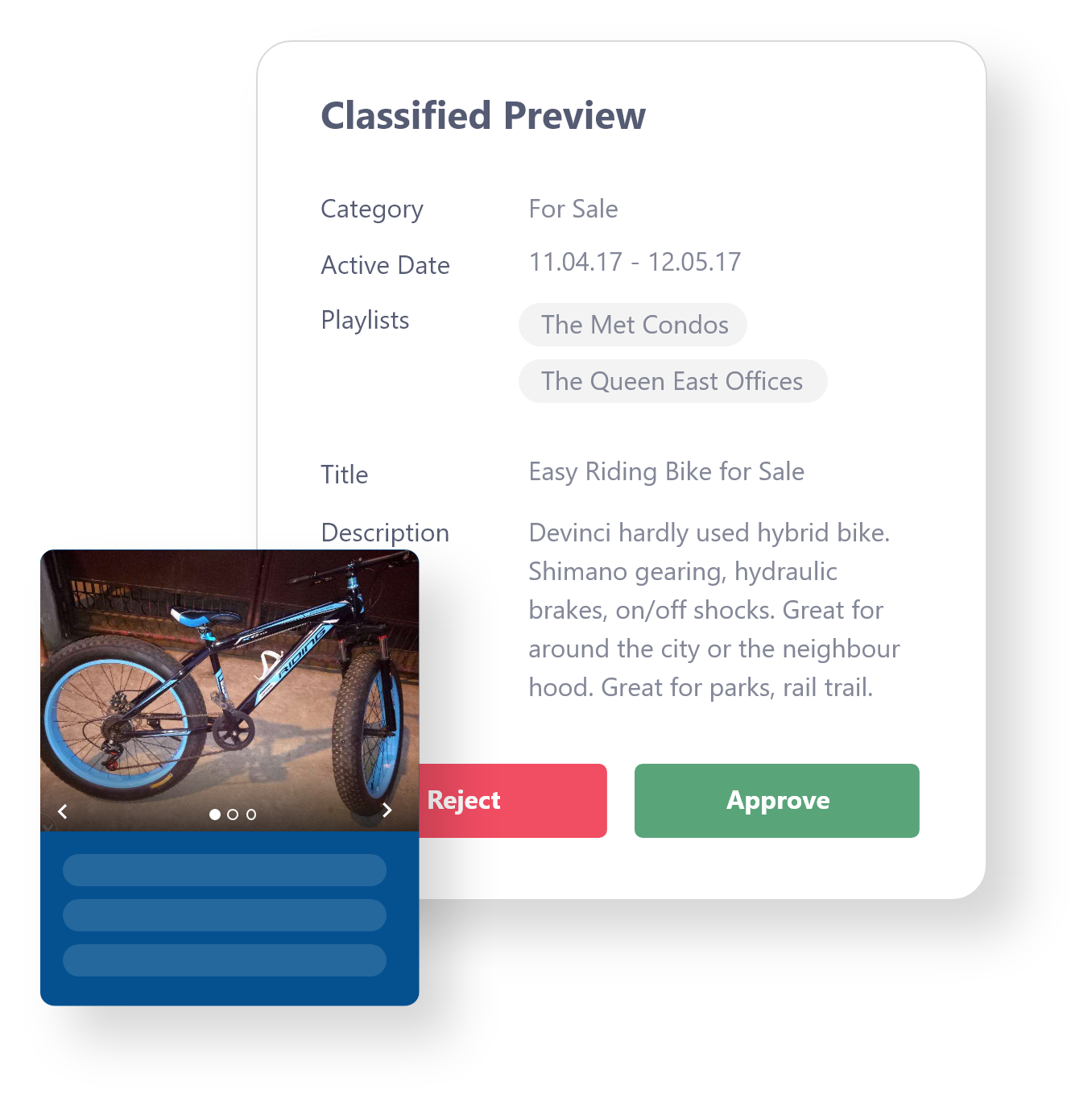 Community Classifieds
Help residents connect and foster a better sense of community with a digital classified board Now your residents can post a parking for rent, a sofa for sale or a gig post for a nanny.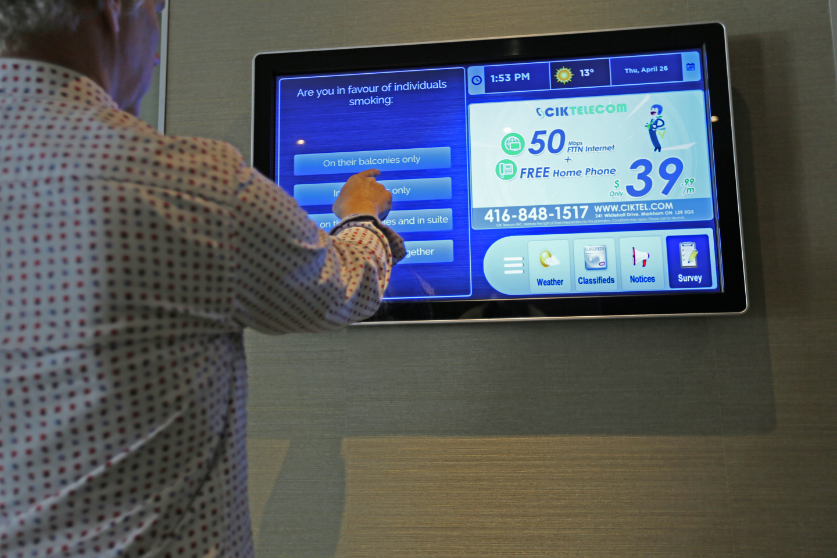 Resident Polls
Engage your residents in condo decisions. Renovating the lobby? Let them help you decide on which design works best. Simple tool to create an interactive survey to poll your residents right on the screens.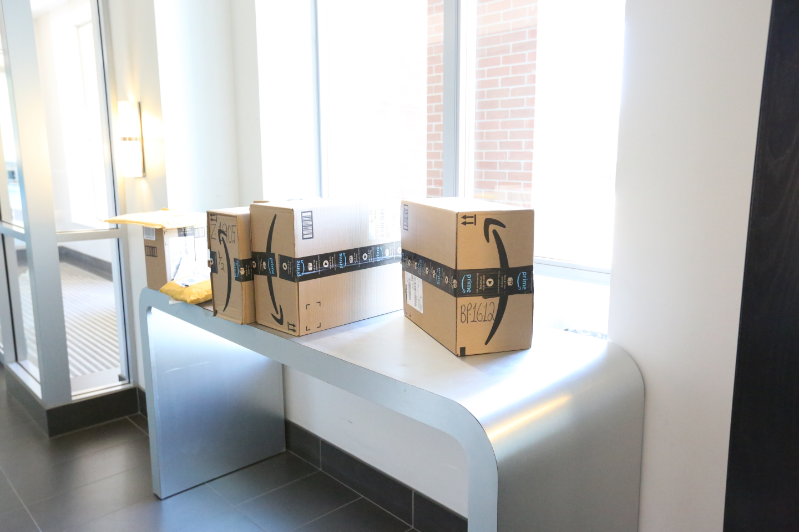 Package Delivery Notifications
With the growing eCommerce-condos, large or small, all have a package problem - help solve the problem by informing residents of a package directly on your digital screens.
As the Property Manager of a large complex (just under 1000 units), communication has been a primary consideration. Having UB Connex's electronic notice boards in our elevators and other common element areas has made our world a better place. Once click messages of interest to residents and visitors are mounted immediately and clearly, allowing for special alerts, education and other miscellaneous messages so important when running a building.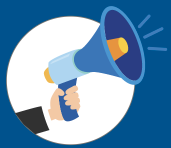 Get your notices read every single time!
Download the ultimate guide to become a condo communication expert.
By clicking "Download" you agree to the privacy policy and receiving communication from UB Connex